To register account for first time use Feed Pro.
1. Touch on Sign Up for Feed Pro to register account.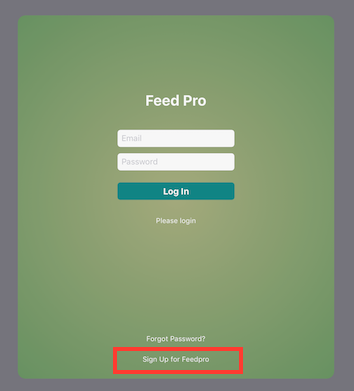 2. You'll be asked to enter your name and email address, and to choose a password.
Email
Password
Re-enter Password
First name
Last name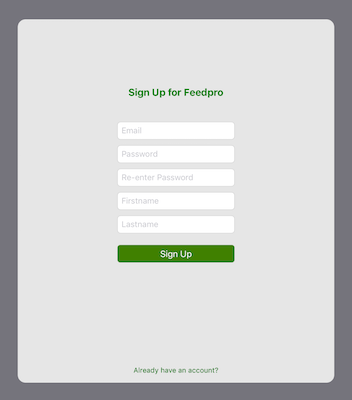 3. We've sent an email to verify your email address. You should click the link in that email to verify your account.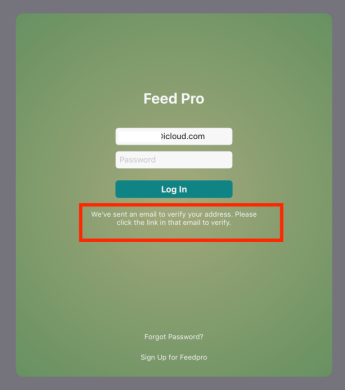 4. Verify email.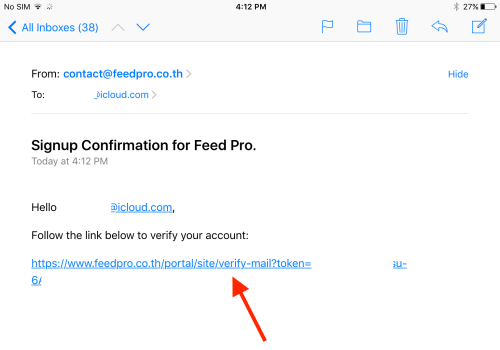 5. Verify success.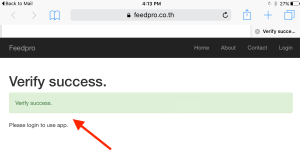 6. Open Feed Pro and login with registered username and password