INGREDIENTS'S REPORT CONDITION
Customize the report run page to show only your specific information.
Report will not show the ingredient's nutrient that has 0 amount.
The nutrient list of the ingredient will be sorted in the same order as in the Nutrients tab.
You can show/hide the column of report for example, ingredient's cost.
INGREDIENTS'S REPORT INSTRUCTION
1. Select the ingredient from the left hand side then touch on Report.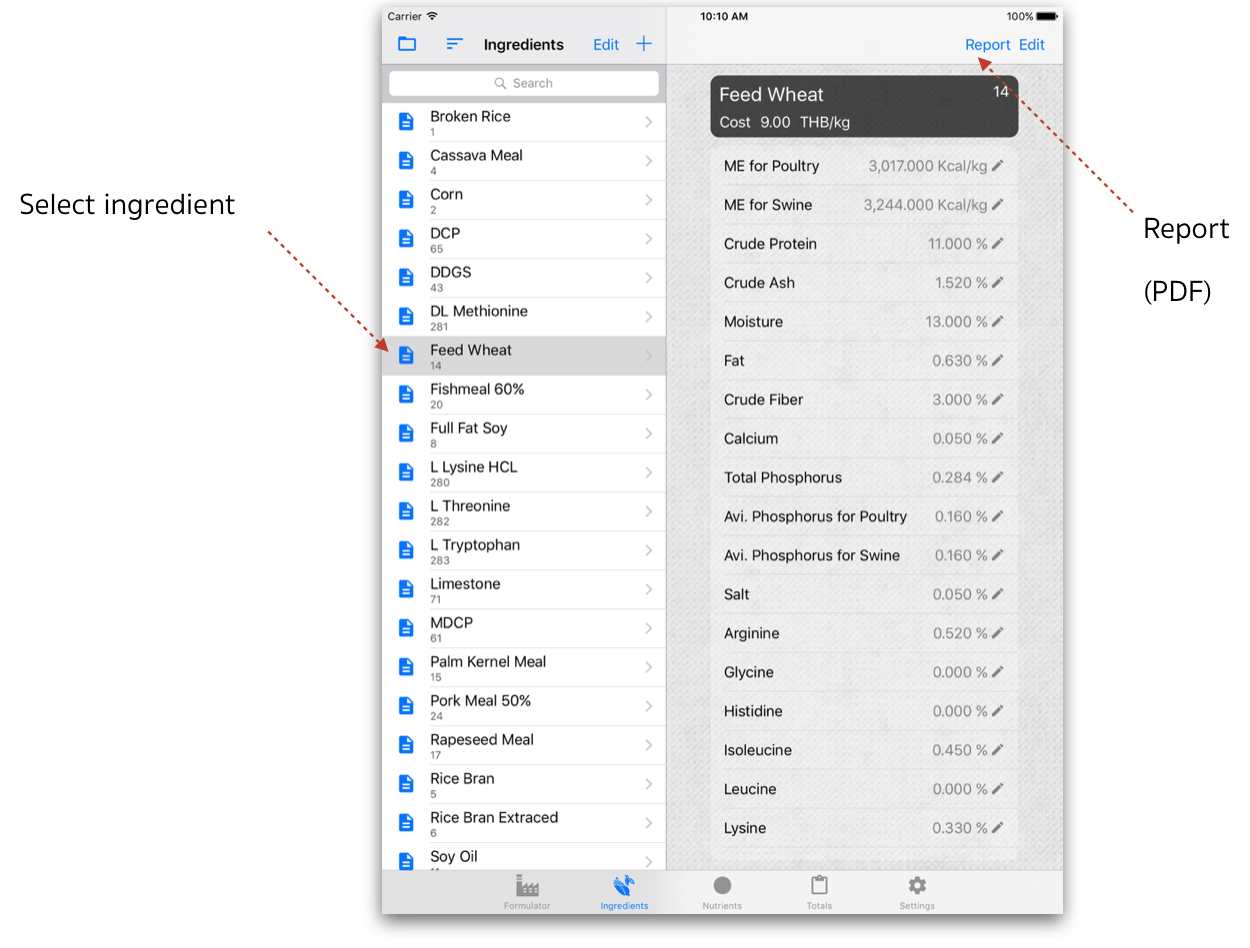 2. Report Options – Screen,  you can show/hide the column then touch on Done to see the report.
3. Screen will display the report.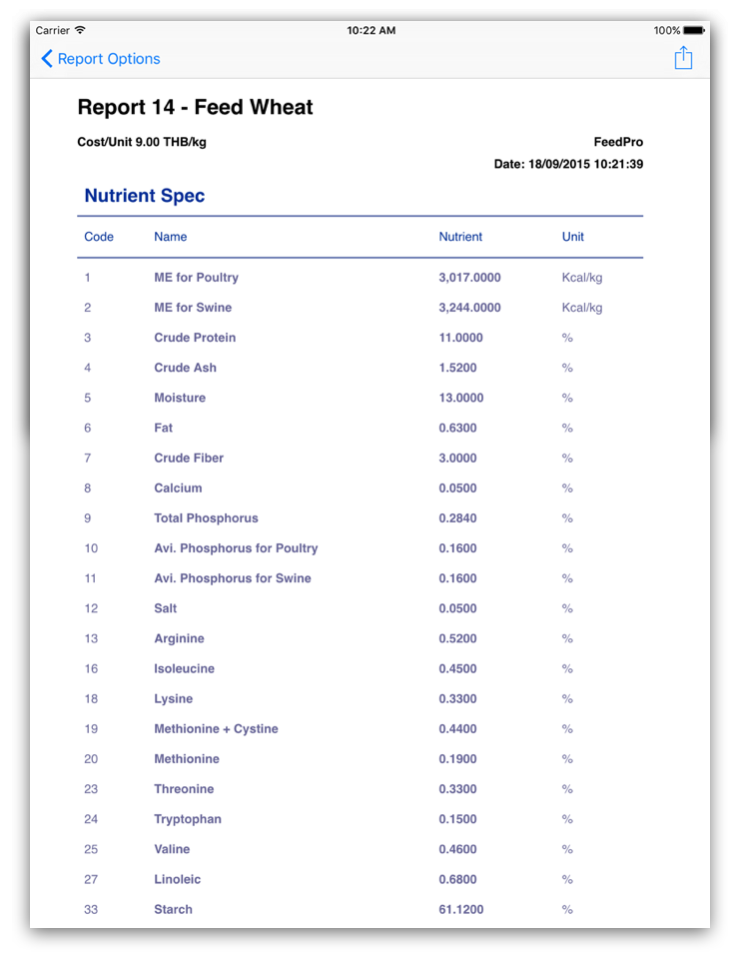 4. Touch on

to share/send PDF report.