To show summary of the nutrients in PDF. You can hide/show column as described below:
Conditions:
Report will not show ingredient if its nutrients amount is 0.
Report will sort the Ingredients in the order of nutrient value amount.
Run A Report:
1. Select nutrient on the left-side then touch on Report.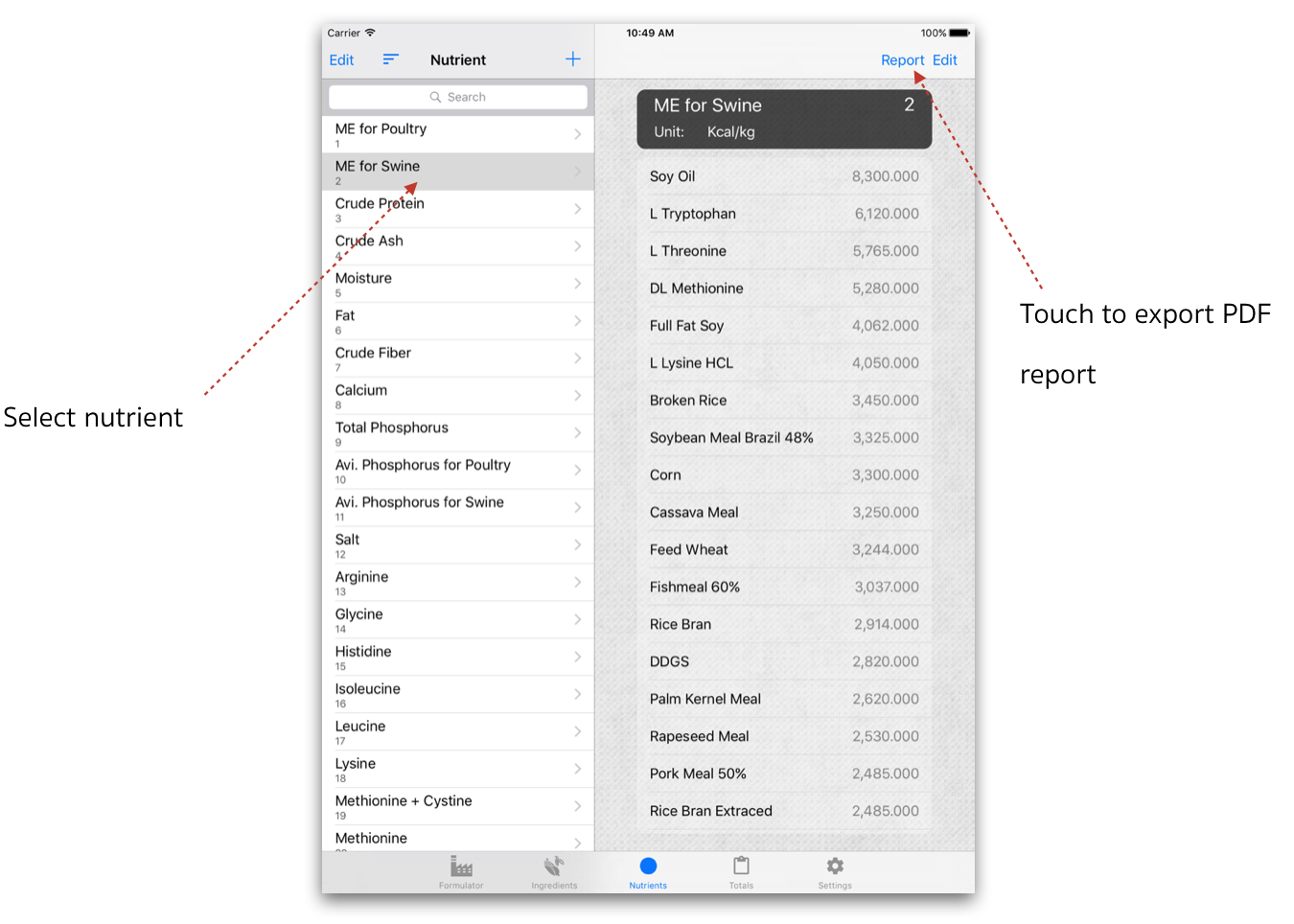 2. Report will show nutrient spec of each ingredient in order by value.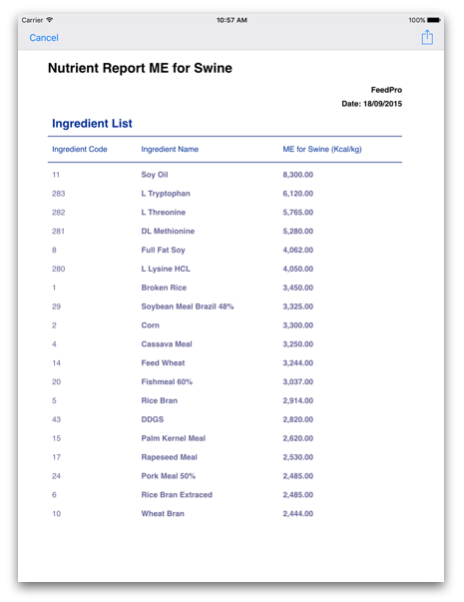 3. Touch on

to share/send PDF report.