To see details of the usage quantity and cost of each ingredient
, Touch on tab Total to enter the view.
Information Screen:
The screen displays as follow:
1. Add Recipe
2. Sorting ingredient list by Code, Name, Cost and Volume.
3. Symbol
show when recipe's status is INFEASIBLE. You can touch on the symbol to edit recipe.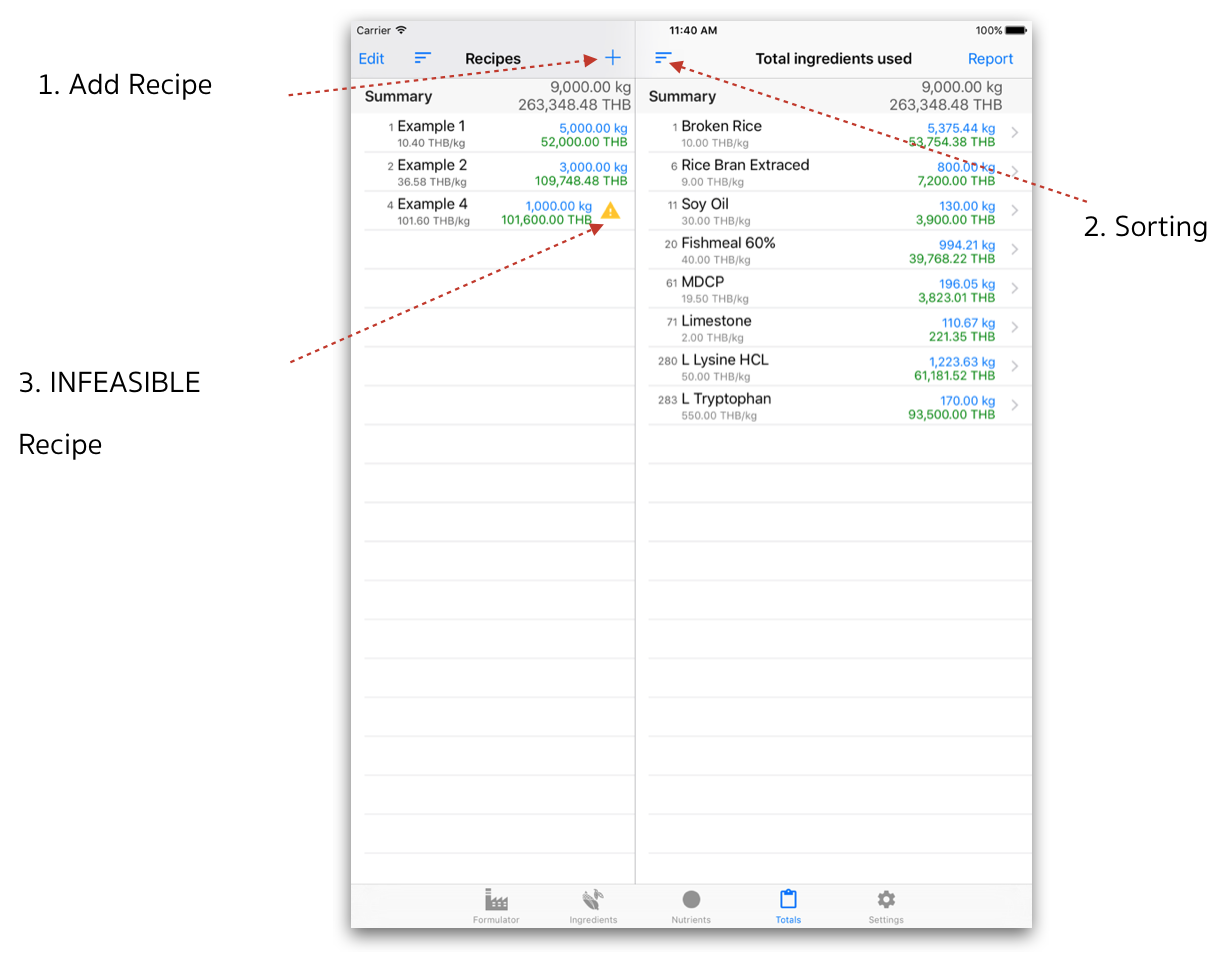 Recipe and ingredient row information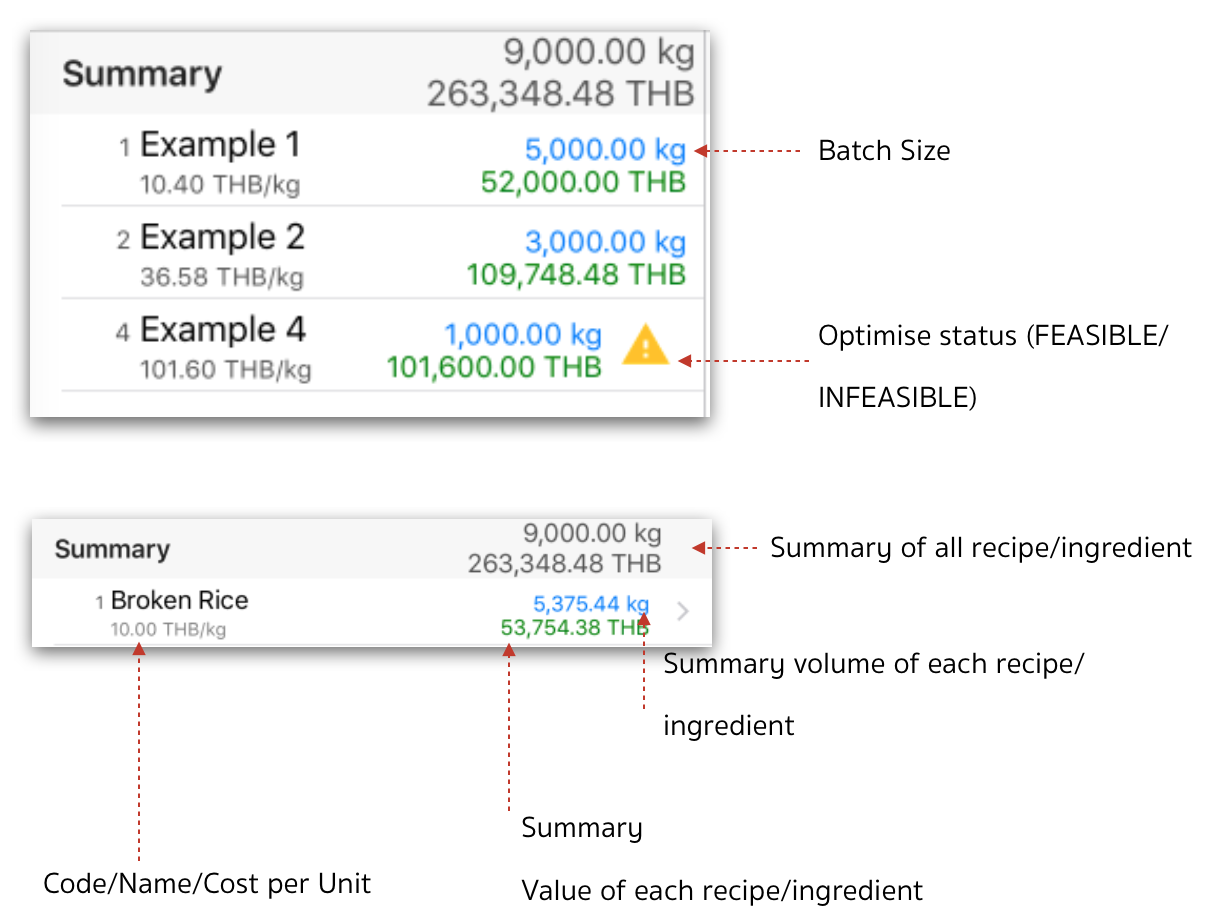 Changing Batch Size
You can change batch size to estimate the required  ingredient amount.
1. Touch on the recipe to change batch size.