Feed Pro is an iOS application that allows you to Formulate Animal Feed on your iPad in order to meet nutrient requirements of the animals as well as meet feed production competitive advantage.
With Feed Pro you can:
Fast and accurate feed formulation software.
Convenient for anywhere & anytime to formulate and balance your feed recipes.
Optimal & least-cost feed formulation.
User-friendly & profit driven solutions.
Easily save report as PDF files to e-mail or print.
English & Thai language support.
Easy manage Animal Feed Ingredients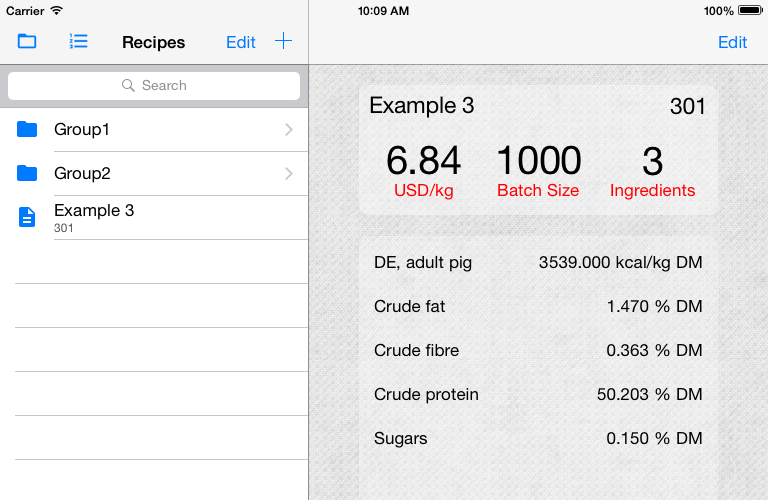 Easy manage Animal Feed Formulation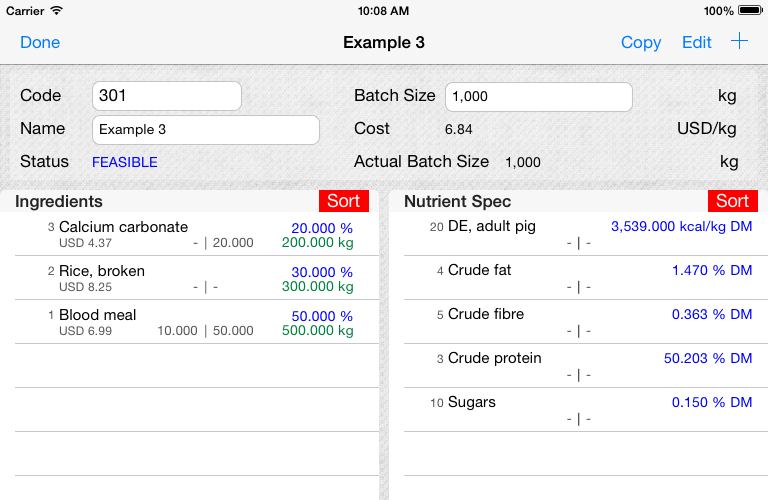 Easy specify constrain and Optimize cost