CONDITION
Recipe with status INFEASIBLE may cause a wrong summary result.
Sorting will be as user selection.
User can show/hide column.
INSTRUCTION
1. Touch on tab Total then touch on Report.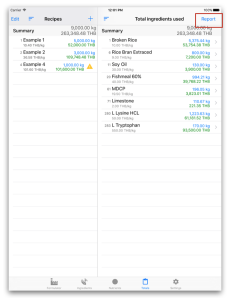 2. To edit Report Options, select to show/hide the column. Done to next step.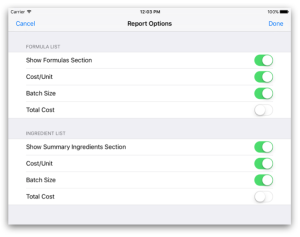 3. The total used ingredients by formula report will display as below.